NordPass Overview
Passwords are so crucial for cybersecurity, and the average person can have dozens of different passwords to remember. Password managers aim to make remembering, creating, and managing passwords much easier, and NordPass is one of the top-rated options in the market.
Many users trust NordPass because of the company's reputation and proven track record of safety and security
But is NordPass the right password manager for you?
Read our full review of NordPass and learn everything you need to know about this software.
| | |
| --- | --- |
| NordPass – Best overall password manager | While other password managers excel in one or two key areas, NordPass stands out as one of the best all-around options on the market, offering an exceptional level of ease of use, support, and security for its users. |
---
NordPass Pros and Cons
Later in our NordPass review, we will take a closer look at how this app works, what its main features are, how much it costs, and who can get the most out of it. But before we get to that, let us take a look at some of the main pros and cons of this software so you can figure out if it's right for you.
NordPass Pros
Secure password management
The main purpose of any password manager is to secure your passwords in a safe and privately accessible vault. NordPass accomplishes this task by encrypting your password data using the latest technology and giving you easy access with your master password.
Lots of impressive features
Another great feature of NordPass is the impressive number of features, including a password generator that creates new passwords for you, plus a Password Health Monitor that checks your account for weak, old, or reused passwords.
Works well across different devices
If you like to browse the Internet or perform various everyday tasks on different devices, including computers, phones and tablets, you will appreciate the fact that NordPass works well on different platforms and has an excellent and fully functional mobile app.
Multiple pricing plans
NordPass has quite a wide range of pricing plans for users to choose from, too, including a Premium plan for individuals, a Family plan for families, and two separate business plans for business users.
A free plan to try
If you are not sure whether NordPass is the right choice for you, this password manager offers its own free plan that lets you test the service and enjoy its basic features without spending a cent.
NordPass Cons
Free plan is quite limited
It's great that NordPass has its own free plan, but it's worth noting that this plan is fairly limited. It doesn't come with any of the advanced features that premium subscribers get access to, like Password Health and the Data Breach Scanner.
A little expensive compared to others
Another disadvantage of NordPass is that it is a bit expensive compared to many other well-known password managers. Especially for enterprise users, the cost can add up if you need a large number of users.
Free version only works on one device
There's also an issue if you attempt to use the free version of NordPass on different devices. It only works on one device at a time, so you'll have to log back out and back in every time you switch devices.
| NordPass Advantages | NordPass Disadvantages |
| --- | --- |
| Keeps passwords safe | Free plan lacks features |
| Fully-featured password manager | More pricey than other options |
| Super mobile app | Free users may struggle when switching devices |
| Scalable pricing to suit different users | |
| Completely free for beginners | |
---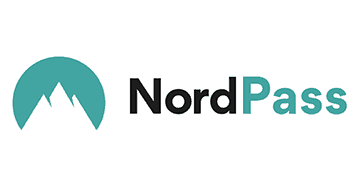 Try NordPass now!
If you are looking for a way to protect your business against fraud attempts, NordPass is one of the best toolkits you can use. It has so many features providing a strong line of defense for any business against various forms of fraud.
---
What Is NordPass?
Despite major advances in cybersecurity in recent years, passwords are still the mostcommonly used method for securing accounts and protecting user data. This means that the average person has over 100 passwords to remember, and businesses also rely on strong passwords to protect their employees, customers and sensitive data.
It's very easy to forget passwords, and it's also easy for individuals to have bad password habits, such as using the same password for multiple accounts or creating weak, simple passwords that are easy to crack. NordPass is a password manager designed to prevent these problems and protect users by making it easier to manage their passwords.
As with other password managers, NordPass's main function is to protect users' passwords and store them in a secure vault that only the user can access. NordPass offers you a secure place to store all your passwords and is suitable for both individuals and companies since it has a number of business-oriented features for business users.
NordPass not only stores your passwords but also has its own password generator that allows you to create new, secure and unique passwords, and its own scanner that checks for privacy breaches and notifies you when one of your passwords may have been compromised and needs to be changed.
When NordPass is running on your devices or in your company, you will not have to worry so much about creating the best passwords and remembering each of them since everything will be securely stored for you in a vault that you can access with a simple mouse click.
| | |
| --- | --- |
| Overall Rating: | 4.5/5 |
| Security: | NordPass is regarded as one of the most secure password managers around |
| Versatile: | This password manager app works well for individuals and businesses alike |
| Scalable: | NordPass features scalable payment plans for the biggest businesses |
| Comprehensive: | This password manager has a wide range of impressive features |
---
How Does NordPass Work?
Getting up and running with NordPass is very easy, and the first step is to head over to the official NordPass site and sign up for your account. You can choose from any of the available plans, including the Enterprise plan, depending on the size of your business and the number of users you need to protect.
Once your account is made, the NordPass client can be downloaded onto all relevant devices and set up. You'll be able to set up a Master Password to access your account, and it's important to remember this password, as there will be no way to access or recover your account without it.
With the software downloaded, all you have to do is open NordPass and start entering your various passwords. You can use the menu on the left side of the app to browse between categories like Passwords, Credit Cards, and Shared Items and adjust each category accordingly with new information.
You can also access NordPass' other features, like the Breach Scanner or Password Generator, and use these features whenever you need to check for any data leaks or make new passwords. And it's also recommended to install the browser extension, as this will allow you to automatically update the app with new passwords as you make new accounts online.
---
NordPass Features
One of the best things about NordPass is its huge range of features. There's lots to love about this password manager, and there are many things that it can do. Let's take a look at some of the key features of this application to understand a little more about how it works and what it has to offer.
Password Storage
Obviously, just like any other password manager, NordPass can store and manage hundreds or thousands of different passwords in your account. These passwords are encrypted on your device before being sent off to NordPass' secure cloud servers, allowing you to access them on other devices through the use of your Master Password.
Password Health
Another handy feature of NordPass is its Password Health Monitoring. Essentially, what this feature does is scan through your whole set of stored passwords and check how strong and "healthy" they are. NordPass will let you know about any weak passwords or any passwords that haven't been changed for a long time and could be due for an update.
Password Generator
Like many other high quality password managers, NordPass also comes with a secure password generator. This feature can automatically make new passwords for you, and the fun thing about NordPass' Password Generator is that you can easily configure it using boxes and sliders to set the desired amount of characters and other aspects.
Breach Scanner
NordPass also has a Breach Scanner feature. The company is always checking for any data breaches or leaks involving the passwords or user data of its users, and the Breach Scanner will let you know if any of your passwords or other important pieces of personal information have appeared in any leaks so that you can change them.
Browser Extension
If you want new passwords to be easily and automatically saved when you enter them online, and to have your passwords automatically entered for you on every website you visit, you can use the NordPass browser extension. The extension is included with the purchase of NordPass, works in popular browsers, and allows you to auto-fill and other handy features.
Why We Need to Use NordPass
Secure hundreds of passwords
Boost your cybersecurity
Create safer passwords
Guard against data breaches
---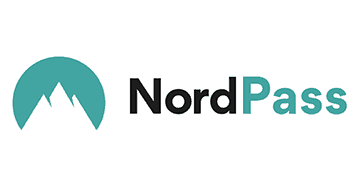 Use NordPass to protect your passwords
It's so easy to forget passwords or get into bad password habits that can put your personal or professional life at risk. Use NordPass to increase the security of your passwords and stop worrying about weak passwords.
---
Who Should Use NordPass?
Both individuals and businesses can benefit from NordPass, making it one of the most versatile and effective all-around password managers on the market right now. Here are just some of the main groups who can get great value out of this piece of software.
Individuals
A lot of individuals are using password managers like NordPass in both their personal and professional lives. And given that the average person has more than 100 different passwords to remember, having a password manager can make a major difference.
Small Businesses
Small businesses are often targeted by hackers and phishers and other malicious entities online, due to their perceived weaknesses in cybersecurity. Using NordPass can give small businesses that extra line of defense against hacking attempts.
Mid-Size Businesses
The larger your company becomes and the more employees you have, the more likely it is that one of those employees will use a weak password or forget an important password, which can cause problems for the company. NordPass can prevent these problems.
Large Businesses
For the biggest businesses, too, NordPass can be a very valuable tool. It has great features like company-wide settings and its advanced Enterprise plan to help large businesses keep employee accounts and sensitive data as safe as possible.
Usage
Works across a range of industries
Suitable for small, medium, and large businesses
Also works well for independent users
---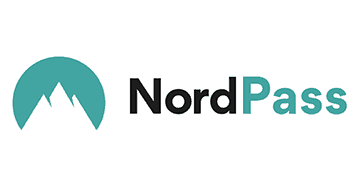 Give NordPass a try today
NordPass is one of the very best options when it comes to password management, providing each user with the convenience and protection they need to not only manage passwords but also to improve their password habits.
---
NordPass Cost and Time
Cost and time are two of the most important factors to weigh when thinking about investing in a password manager. As far as cost is concerned, NordPass is a good option. It's more expensive than some other password managers, but if you opt for a long-term subscription, you'll only pay a small monthly fee and get a lot of protection for your money.
And when it comes to time, NordPass can save you a lot of energy and effort by creating passwords for you and making it easy to remember your passwords and other details. Instead of taking notes or searching your memory to find the information you need, you'll always have it at hand.
---
NordPass Usability
Some password managers can be much easier and more intuitive than others. Fortunately, NordPass is one of the simplest password managers to use, with a sleek and easy-to-understand interface that even beginner users should be able to understand.
Everything in NordPass is neatly arranged and well-organized, so it's easy to browse through the various categories to find your passwords, credit card details, notes, and personal information, as well as accessing the key features like the password generator.
Even if you don't have much or any experience with other password managers, this one should be easy to start working with. And it works just as smoothly and simply on other devices, like smartphones and tablets.
---
NordPass Pricing
So, how much does NordPass cost? Well, there are actually multiple payment plans to choose from with this app, including a free plan, a family plan, and two different options for business users, too.
Depending on the plan you choose, you may be able to save money if you subscribe for a longer period of time, and NordPass usually offers substantial discounts for long-term subscribers.
In addition, it's worth noting that NordPass often runs sales and promotional events that allow new users to save even more money on their plans, so it's wise to watch out for these offers if you want to get the best value.
Free
As the name suggests, the Free plan for NordPass is totally free, but it's quite limited. You only get one user profile and simple storage of notes, credit cards, and passwords, but you miss out on a lot of other features like Password Health.
Premium
Starting from just $1.99 a month, this plan works for one user and gives you access to NordPass' advanced features, like automatically keeping you logged in across different devices and detecting weak or reused passwords to help you stay safe online.
Family
If you're looking to protect your whole family or another small group, you can opt for the Family plan. This one starts at $4.99 a month and covers up to six users across their various devices, providing access to the Password Generator and other handy features.
Business
The Business plan starts at $3.59 per user and can support up to 250 users. It comes with additional features, like a business admin panel to help you manage your employees, an encrypted business vault for maximum protection, a security dashboard, and more.
Enterprise
There's also an Enterprise-level plan, which gives you all the same functions and features as the Business plan, along with additional integrations and your own dedicated account manager, as well as support for unlimited users. Contact NordPass to learn more.
| Plan | Price |
| --- | --- |
| Free | Free |
| Premium | From $1.99 per month |
| Family | From $4.99 per month |
| Business | From $3.59 per user |
| Enterprise | Contact NordPass for a custom quote |
---
NordPass Tools for Businessess
As well as offering a great range of features for personal users, NordPass also comes with some interesting tools and functions for business users, too. Here are some of the most useful business tools included with this password manager.
Data Breach Scanner
Companies need to be wary of the threat of data leaks, and it can be devastating if corporate files and private data fall into the wrong hands. NordPass alerts you of potential data leaks in your company with the Breach Scanner feature.
Company-Wide Settings
When you're using a password manager for a business, it can be difficult to manage the various settings and access levels for different teams and employees. NordPass makes it easy to configure company-wide settings like auto-lock or password policies.
Password Policy
With NordPass' "Password Policy" feature, you can set up company-wide rules for password creation. This means that any time employees need to make a new password with NordPass, they'll be able to create one that meets the secure standards of your own policy.
Points to Note
Many useful tools for business protection
Manage hundreds of users with ease
Secure business data and sensitive files
---
NordPass Use Cases
There are already a lot of big brands and businesses out there that are using NordPass on a daily basis, as well as countless individual users making the most of this software to keep them safe online. Here are a few real-world examples of this software in action:
Nacero
Nacero is a major oil and gas company that needed a user-friendly password manager to improve business security. The company chose NordPass and has enjoyed huge success with this password manager, praising its user-friendly nature and handy features like autosaving and company-wide settings.
Hostinger
Hostinger is a web hosting provider that also decided to make use of NordPass Business. The company says that NordPass has helped it improve its cybersecurity levels while maintaining efficiency levels at a company-wide level.
1StopVAT
1StopVAT is a VAT compliance company that needed a password manager to align with its business growth. It settled on NordPass and has since made use of this password manager at a company-wide level, helping new and old workers alike have safer and stronger passwords for their accounts.
---
NordPass Support
NordPass is generally a very easy application to use, but there may be times when you need to contact the company or seek help to figure out how a certain feature works or get some assistance with your account.
Fortunately, NordPass has very impressive support. The company has its own live chat feature which is available at almost all times for instant assistance, as well as an email chat system and a dedicated Help Center with guides and tutorials.
It's usually very quick and straightforward to get answers to your questions or to find help with things that you might be confused about when using NordPass, and Enterprise-level subscribers even get additional onboarding assistance and dedicated support managers.
Live chat and email support
Rapid and helpful responses
Dedicated managers for enterprise subscribers
Alternative to NordPass – Myki
Myki is another popular password manager that is famed for its ease of use and its versatile ability to store passwords, credit card information, notes, and more. It also stores data locally, on your device, rather than on the cloud.
Comparing NordPass to Myki
NordPass and Myki have a lot in common in terms of their general features and functionality, but they operate a little differently, as NordPass has secure cloud servers to store user data, while Myki handles data locally. Myki also has optional add-ons and upgrades that you can choose to pay extra for, while NordPass has simple payment plans with everything included.
---
Conclusion
In today's world, a password manager is becoming more important, both for businesses and individuals. And as far as password managers go, NordPass is easily one of the best.
Whether you're looking at security, privacy, ease-of-use, or range of features, this password manager excels in all of the most important areas. Plus, it has a good range of pricing plans and a free plan for you to try before you buy.
There are very few downsides to NordPass, and it works like a dream across a range of devices, from laptops and computers to phones and tablets. In addition, it comes with some brilliant business features and tools that make it even more useful.
---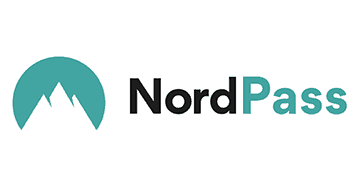 Try NordPass Now!
NordPass can help your business become more secure by protecting you from data leaks, securing your most sensitive files, and encouraging your employees to create and use more secure and stronger passwords every day.
---
Other Password Managers